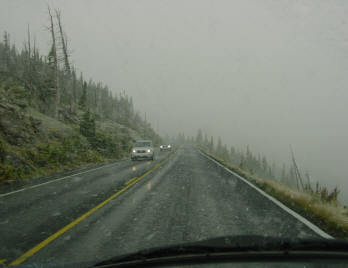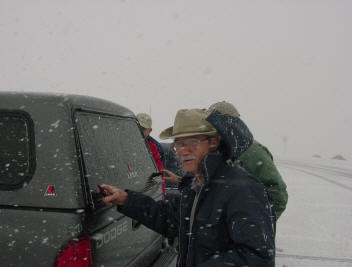 Doesn't look too bad. You can still see the outcrops. First stop - Dan doesn't look too impressed.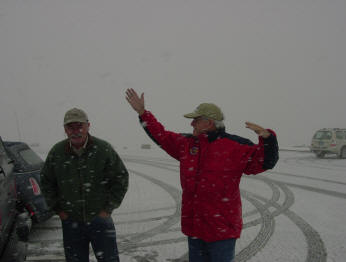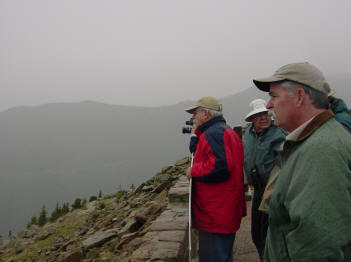 Vince explains the structure of the Sackungen I know it is out there somewhere.


A fieldtrip leader's dream trip - you can say the geology is anything you want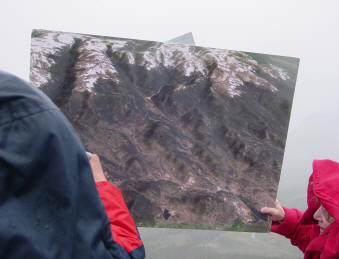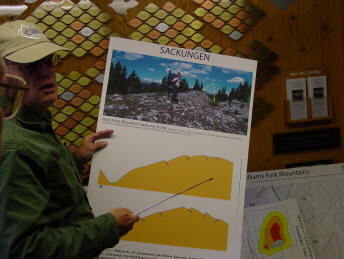 Beth is holding a special filter that allows This is what we would have seen
everyone to see through the haze.


Not part of the regular fieldtrip but worth noting - the andesite quarry on the way back
40° 12' 01" N - 105° 17' 58" W
Photos by John M. Ghist